best machines to target stubborn fat at the gym
"Blast Away Stubborn Fat: Unleash the Power of Targeted Gym Machines for Unrivaled Results!
Okay, I'll be the first to admit, on the rare occasions I manage to get myself to the gym, I am looking for the quickest possible results, my energy on day one could power a small village, but by the end of the week I find myself with both feet on one shoe of the elliptical, swinging back and forth for 30 minutes. One of the biggest mistakes people end up doing when starting their transformation journey is not doing enough research and making a personalized plan for your body type, now I could say the most ideal solution is to hire a trainer, but that would make me a hypocrite, (with evidence). Personal Trainers definitely help optimize your efforts and time at the gym but lets face it, were all looking for a way to save a buck, I sure am.  
So lets get right to it! Here are the Top 3 machines you should target for weight loss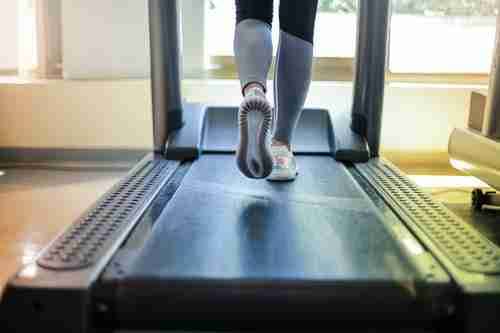 If your goal is to lose weight, you absolutely need to include the Treadmill in your daily routine. The Treadmill is my favorite machine because it literally imitates life, and everyone knows the best work-out is an organic work-out. It stimulates your familiar muscles by simulating exercises like running and walking. Not to mention its a full body exercise, the machine uses your own weight to optimize your cardio, sure nothing can beat the outdoors, but at least here if you get lost in the zone and run too far you don't have to pay for a cab back home, just hit the stop button and melt to the nice cold floor. 
Stationary Bikes are the next best thing to outdoor cycling. Cons, you cant feel the cool breeze created by your momentum cooling the sweat on your skin. 
Pros, you wont get trash thrown at your helmet by pedestrians. 
Stationary Bikes are great to target and set blaze that stubborn belly fat. Not to mention, leg day everyday! 
What was the one thing that all our Gym teachers told us during gym class? 
Stretch! 
*and hydrate
But mostly it was Ms. Ma'am somebody, tricking me into thinking if I did not stretch before and after working out, my bones would turn to stone. Yes, trauma is effective, I never forgot. 
Jokes aside, she had a point. Your bones are not in danger, but your muscles will most definitely strain and compromise movement, not to mention that oh so familiar wicked calf pain when it catches. 
A Rowing machine moves in a way to slowly ease out the muscle you used during your work out, both in your arms and legs. The release function will help in stretching, the pull demands all that burst core strength you've been saving up, and who hates abs? 
I don't know about you but I'm super pumped to get my cardio on, let us know in the comment section below which equipment works best for you!